Each month we search the world for the best treasures. This is a collection of special  artists and vendors that have contributed to bringing the beach to you.
If you are interested in becoming a featured vendor please email customerservice@seacrateclub.com 
Feburary 2019
Lois grew up in the mountains of scenic Western Maryland but learned the route to the beach at an early age, spending summer vacations between Deep Creek Lake and Ocean City, MD.
A refugee from corporate America, she's holds a MS in Finance & is a CPA.  She's been a professional bling slinger and Silvergirl's CEO since 2003 when she was distracted by something shiny!
Lois resides with her husband Roland & their two Egyptian Mau cats.  When not traveling for wholesale shows or selling at local festivals, you can find them at a country music concert, searching for new jewels and street food at an international silver market or exploring sandy beaches & turquoise waters on a Caribbean island!
October 2018
Lani Makana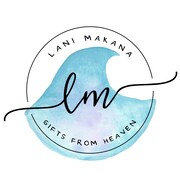 Aloha! Lani Makana specializes in jewelry, accessories, and gifts inspired by the sea. Our earrings, necklaces, and bracelets are all handcrafted featuring natural gemstones, sterling silver findings, genuine freshwater pearls, beach found sea glass and sea pottery, and other ocean finds! 
September 2018
Southwind Apparel speaks to a large demographic of consumers. It is a multi-level clothing collection reflecting on the many roles a woman plays in her life.  All women- All the time. It is fashion women can live in.
Devotees of Spunkwear can rest assured that what they love about the brand is still very much a part of Southwind Apparel. The new line will still be made with machine-washable, nylon spandex material that gives the undeniable flattering fit that its followers have come to love. Southwind Apparel, however, takes the success of Spunkwear to a higher level with the addition of new styles, accessories, design details and an expanded array of inspired, exclusively-designed prints. The result is a collection of pieces that are easily interchangeable, offering many wardrobe options and still translates to that effortless look — all at competitive prices.
Southwind Apparel is for professional women, stay-at-home moms, athletes, retirees and more. It takes women from daytime to date night, from the beach to the boardroom, from the gym to grocery store. It's the perfect fit and fashion for swimming, boating, and stand-up paddle, and the latest style additions in Club Southwind are perfect for the golf course and tennis court.
July 2018

I specialize in sea glass jewelry, gemstone necklaces and holiday earrings. When I'm not at my day job I love working with sterling or plated silver and semi-precious stones and creating one-of-a-kind pieces. I find creating jewelry for holidays and special occasions especially fun - and I particularly like designing custom jewelry to color match a special outfit? Wholesale inquiries are also welcome. Whatever the occasion, wearing jewelry makes a statement about you: I encourage you to make every day a special occasion! I hope you enjoy browsing!

Please contact me if you'd like me to make something just for you, so I can create a custom listing.

To view more EJM Designs jewelry please visit: http://www.etsy.com/shop/EJMDesigns
May 2018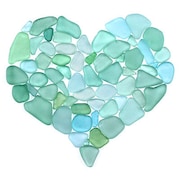 A graphic designer by trade and an avid seaglass collector, my designs combine my loves of seaglass, graphic design, and typography. My shop features handcrafted cards, jewelry, and art. Find me on social media everywhere @kirstiscott.
May 2018
It all began with clay and a crab.
After leaving a career in marketing and product development, Becky McVan took a class in basic pottery techniques. She fell in love with the process of shaping moist clay into forms that were functional, artistic and beautiful. Soon after, her interests turned to watercolor painting. She sold her creations to local gift shops and a rapidly growing group of collectors. With encouragement from family and friends, she started her business out of her home studio with lots of clay and one watercolor of a Maryland blue crab.
Now, many years later, in addition to Becky, a team of freelance artists bring a broad range of art styles to bmcvan.com, and the number of functional, artistic and beautiful products offered is numerous.
All of our products are designed and decorated in the U.S.A. and most are completely manufactured in America.